by Carrie Boyko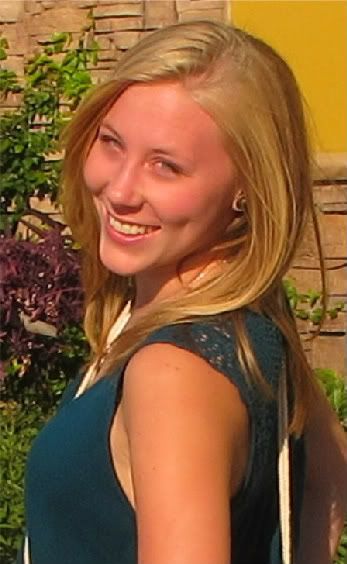 (
c) Carrie Boyko
Introducing Toni Boyko
Good morning and please accept my apologies for my absence. While away playing with my
dog blog
, I found it suddenly took off. I've been consumed by it ever since. But alas, I have a solution. Since living the organic lifestyle is still my choice, I needed to find a way to bring you content. When my daughter decided to take on a vegetarian diet, I ultimately found that her desire to share this with you was a worthwhile addition of information for this site's readers, whether or not you may choose this route for yourself. Knowledge is empowerment to make choices.
So today I am introducing you to my 21 year old daughter, Toni, a senior in college. In addition to being a vegetarian, Toni is majoring in biology, while concentrating in environmental science to further her understanding of a sustainable world and continue working at healthy, green living. While considering her options for grad school, Toni is studying abroad this summer, as she writes this series for you. Her summer study is primarily on Primatology and ecology. This area of zoology that has always captured her interest will likely be compelling, yet she is concerned about career possibilities in this narrow niche. She continues to gravitate more and more toward healthy living in the forms of eating organic and vegetarian, while living greener.
So, the jury is out on where my daughter will land with a career, yet her interest in sharing her vegetarian experience with you is most certainly a telling peek at what is to come. I hope you will join Toni for her series that will take you through the whole process, from consideration to installation in a vegetarian diet.
Your free subscription to
Organic Journey Online
will allow you to know you'll never miss a post. Each will arrive in your email inbox the day of publication. The sign up area for this free service is in the top of the sidebar. We invite you to share in Toni's journey to learn about how to maintain vibrant health through a vegetarian diet. We also encourage you to share this post and others with anyone that you know is interested in learning more about this healthy way of eating. All you need to do is click the cute little envelope icon at the bottom of the post and follow the prompts to enter an email address. Enjoy your journey!